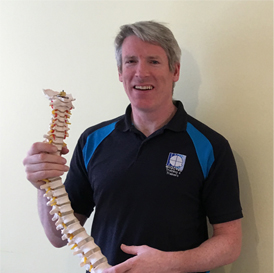 Qualtec specialises in the delivery of Instructor Courses including Manual Handing, Patient Handling, First Aid, CFR, Abrasive Wheels and Fire Safety. It was established in 1992 by Sean Kelleher. Since then they have trained over 5,000 people as Instructors. They began delivering the Manual Handling Instructor programme and then progressed onto delivering the Patient Handling Instructor Course. They were one of the first companies to become approved by FETAC in 2008 to deliver the Level 6 Manual Handling, People  Moving Instructor programmes. They are also approved to deliver the Level 6 Training Delivery & Evaluation course.
In 2013 they became a PHECC Recognised Centre and began delivering the CFR Instructor programme. In 2017 they were one of the first centres approved to deliver the new First Aid Responder Instructor courses and have assisted over 150 trainers progress from being QQI Level 6 OFA Instructors to becoming FAR Instructors.
Qualtec also deliver the Abrasive Wheels, Working at Heights and Fire Safety/ Fire Marshall Instructor programmes.
We try to make our programmes both fun and focused. Our aim is to ensure that ours learners leave our courses being confident and competent and that they want to deliver the programmes. We receive great feedback as can be seen on our testimonials page. Most customers come back for follow on courses.
We see our relationship with our customers as a partnership and we want them to become successful trainers. We are happy to offer any advise to assist with this and welcome any queries and requests for assistance or further resources.
Learners Charter
Training Mission Statement
Optimise is committed to encouraging and enabling adults to achieve through quality learning opportunities with appropriate support, thus promoting equal opportunities and widening participation. This learner charter sets out the standards of service we aim to give.Optimise will put learners first. In everything we do, we're guided by these Learning Principles.
We promise:
· To offer the time, place, pace and style of learning that responds to your needs
· To give clear information that helps you make the best personal choices about learning programmes and maintain control of them.
· To offer learning materials that are relevant to your work interests and that actively involve you in practical examples and exercises.
· To enable you to monitor your progress and record your achievements as you go, not just at the end of a complete programme.
· To give easy access to the specialist support you need.
· To put you in touch with other people studying the same topics
To give you the chance to relate your learning to your own longer term ambitions.
Telephoning Us
When you telephone us we will:
Answer your call promptly, within 5 rings during opening hours.
Greet you in a polite and courteous manner.
Be professional at all times.
Be helpful and aim, wherever possible, to resolve your enquiry straight away.
Only use an answer phone or voice mail in exceptional circumstances.
Reply to all answer phone or voice messages within 24 hours, or the next working day if left over a weekend or bank holiday.
Writing to Us
When you write to us, either by letter, fax or email, we will:
Acknowledge the issue you raise and respond within 15 working days.
Ensure our reply is written in plain English and includes a contact name and a direct dial telephone number.
Before you start your course you will be entitled to:
A choice from a broad range of accredited and non-accredited courses published on our website.
A course information sheet giving details of the aims, content, assessment methods, progression routes and costs of the course, within 5 working days of making the request.
When you start your course you will be entitled to:
A punctual start to classes.
Notification at the earliest opportunity of any re-scheduling, postponement or cancellation of classes.
An introduction from the tutor to Optimise and to the course.
High quality teaching from well-trained and suitable qualified tutors.
Course work marked and feedback given within 4 weeks of handing in your work.
A learning environment, which is safe, respects cultural diversity and is free from discrimination.
If we have to close a course we aim to:
Offer a suitable alternative within 5 working days.
Refund any course fees you have paid, minus the costs of any sessions completed within 15 working days of closure of the course.
Appeals Process
Any appeals against results must be received in writing within two weeks of receiving results.
The assessor will review the marks and will feedback to the learner.
If work still has to be submitted or resubmitted the learner will be requested to do so.
Submitted or resubmitted paperperwork will be remarked and the learner informed.
If the learner is not satisfied with the new result the assessment/ exam sent to be reviewed by an independent assessor This assessor will be suitably qualified. This assessor will be from an independent training organization that deliver similar programmes.The learner will be informed in writing of the decision of the independent organization.
Repeats
In the event of failing the examination or project, learners can resubmit a new project within 3 months of the course end. After that date learners must resit the whole course.
Protection of learner's policy
As Optimise do not offer programme of more than 3 months in duration, they are not bound by section 43 of the Qualifications Act. However, in the event of the cessation of a programme, Optimise will endeavour to make alternative arrangements with any persons booked onto programmes ceased.
All persons attending course should familiarize themselves with the fire emergency procedures in the hotel. The course tutor will indicate the fire exits to you.Learners should advise the tutor of any relevant medical conditions.
RPL (Recognition of Prior Learning) Policy & procedure
It is the policy of Optimise Management Consultants to provide Recognition of Prior Learning to learners. Optimise recognizes that many adult learners have prior learning both formal and informal. They may wish to have this assessed for the purposes of receiving awards and for access and exemptions from programme requirements.
Currently Optimise offer RPL for FETAC Level 6 Instructing in Manual Handling and FETAC Level 6 Instructing in Patient Moving.
To that end Optimise have implemented a process for providing RPL.
Learners are required to complete an RPL Request Form which requires details of any prior learning.
The RPL Assessor/ Mentor will forward assignment briefs to the learner.
Learner is required to submit any projects or assignments required.
The RPL monitor will respond by email or phone to any queries that the learner might have.
If the learner requires more formal support they will be advised to attend the relevant briefings/training days.
The RPL Assessor will assess the materials received from the learner against the marking sheet.
They are required to return the RPL Request Form along with supporting evidence i.e. CV, Training Certificates etc.
The marks will be recorded on the Marking Sheet.
The RPL Assessor will provide the learner with feedback on items received and options available to fulfill any outstanding requirements.
The RPL Assessor/ Mentor will provide any guidance required to complete any outstanding items.
The RPL Assessor will assess extra items received and provide the learner with feedback on the RPL Feedback.
The learner will be attend face to face briefings or training days.
The RPL Assessor will carry out any further face to face assessments required i.e. skills demonstration or written test.
The Internal Verifier will verify that there is evidence available for all marks given.
Final results will be emailed to learner allowing them to appeal these results.
Results are then entered into FETAC System and printed out.
Results are verified by external authenticator
Results are finalised in FETAC System.
Learner's responsibilities
As the learner we expect you to:
Pay your fees promptly.
Be on time for courses.
Switch off mobile phones whilst you are in classes.
Show a commitment to attend and study regularly.
Let us know if you are going to be absent.
Treat equipment and buildings with care.
Treat other learners and staff with respect and consideration.
Grievance procedureI
If for any reason you feel that you have been unfairly treated you must detail your complaints in writing. We promise to respond within 2 weeks to any grievances.
This response may detail any remedial action we intend to take.
Allocation of places
Most courses have a restricted number of places. Bookings are on a first come first served basis. Booking can be made by e-mail or by phone.
Confirmation of booking will be provided by e-mail.
However, for FAS grant aided courses a booking is not considered received unless the course fee and a completed FAS Registration form.
Appeals against refusal of access to any programme will be dealt with through the appeals procedure.
You can help us improve by:
Giving the tutor constructive feedback on your course.
Completing any learner surveys we conduct
Attending any discussion groups we run.
Using the suggestion forms in all main centres. We will give feedback to your suggestions within 15 working days