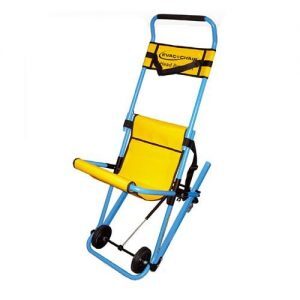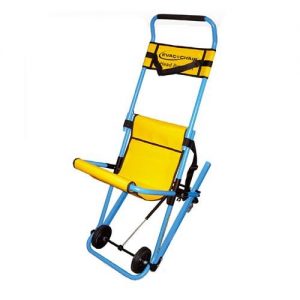 The aim of this Evac Chair Instructor course is to provide you with the knowledge, skills and attitude to train others in the use of Evac Chairs & other emergency evacuation equipment..
Course objectives:
At the end of this Evac Chair Instructor Course, learners you will be able to:
Explain the legislation affecting the people who have difficulty with mobility
Carry out an Evacuation Risk Assessment
Prepare the equipment ready for use
Manoeuvre the equipment to the escape route and down the stairs
Use evacuation equipment
Evac Chair Instructor Course Contents:
Module 1 Evacuations: What & Why?
Module 2 Legal requirements
Module 3 Evacuation Assessment
Module 4 Emergency Evacuation Plans & Procedures
Module 5 Evacuation Equipment
Candidate Requirements: To successfully complete this Evac Chair Instructor good understanding of both oral and written English. It would be benificial if candidates have completed a Fire Safety & Marshal Instructor course, QQI Level 6 Manual Handling Instructor or QQI Level 6 Patient Handling Instructor Course.
Duration: Two hours.
Certification and Accreditation: On successful completion of this Evac Chair Instructor course, candidates will receive a Qualtec Evac Chair Instructor Certificate valid for 5 years.
Resource Material: Candidates who successfully complete all practical and theory assessments of our Evac Chair Instructor course will be provided with all material required to deliver Emergency Evacuation training. Material will include PowerPoint, Course Notes, Health & Safety Legislation information & Trainee Assessment Sheets.